Sebastian Weigle to be New Principal Conductor of YNSO from 2019/20 Season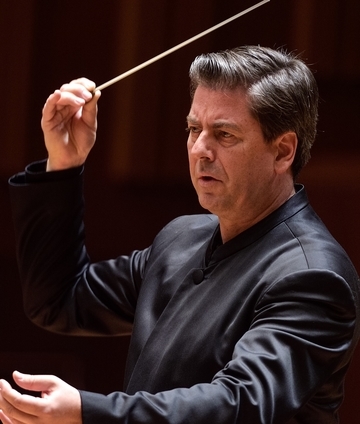 Yomiuri Nippon Symphony Orchestra is proud to announce that it welcomes Maestro Sebastian Weigle as its 10th Principal Conductor, starting on 1 April, 2019. His term is to be three years until the end of March, 2022.
Mo Weigle appeared in YNSO for the first time in August 2016 and conducted three programmes. The performances were very well received by both the audience and music critics. In July 2017, Mo Weigle and YNSO collaborated in performing R. Strauss "Der Rosenkavalier" in Tokyo Nikikai Opera, which attracted a lot of public attention.
YNSO highly evaluates Mo Weigle's broad repertoire, with German music as its core, and his exceptional musicality. The orchestra expects to improve its artistry through collaboration with him in the coming years.
Mo Sebastian Weigle is coming to Japan for the Press Conference to be held on 16 May in the head office of The Yomiuri Shimbun (Newspaper).
Maestro Sylvain Cambreling, the ninth and current Principal Conductor of YNSO, will step down from the position in the end of March, 2019. YNSO is going to bestow the title of Conductor Laureate on Mo Cambreling and continue to collaborate with him regularly in the future.