Masato Suzuki appointed Associate Conductor & Creative Partner of YNSO from 2020/21 Season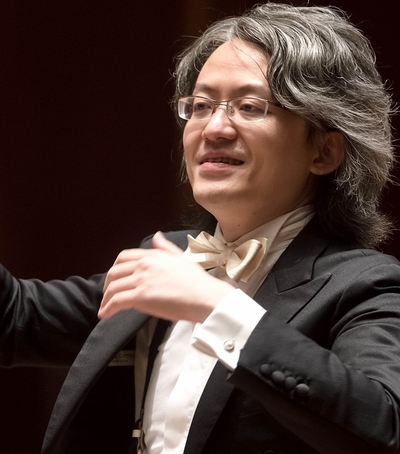 Yomiuri Nippon Symphony Orchestra is delighted to announce that it welcomes Maestro Masato Suzuki as its Associate Conductor & Creative Partner starting on 1 April, 2020. His initial term is to be three years until March, 2023.
Masato Suzuki currently serves as Principal Conductor of Bach Collegium Japan (BCJ). While guest conducting various Japanese orchestras, he also performs as a harpsichordist and organist internationally. His wide-ranging activities include working as Director and Executive Producer of Chofu International Music Festival and regular appearance in a radio program of NHK-FM "Kogaku no Tanoshimi (Pleasure of Ancient Music)".
With YNSO, Suzuki made a vivid debut in June 2016 conducting a concert of <Yomikyo Ensemble Series>. A great success in conducting <Three Great Symphonies> in August 2017 followed. In April 2019, he conducted Rameau and Stravinsky in <Popular Series>, which was also acclaimed.
YNSO highly appreciates his musical ability, which is exceptional in his generation, as well as his distinguished ability to create new ideas, make plans and share his thoughts with others, which will make it possible to help a younger audience discover the fascination of classical music. YNSO hopes Suzuki fully demonstrates his versatility not only as a conductor but also as a producer of educational programs for young listeners and Yomikyo Ensemble Series (held at Yomiuri Otemachi Hall), a keyboard instrument player and a composer/arranger.