Sunday Matinée Series No. 259
Sunday, 23 July 2023, 14:00 Tokyo Metropolitan Theatre
Conductor, Harpsichord&Organ= MASATO SUZUKI
Recorder= ANDREAS BÖHLEN
Trumpet= KENICHI TSUJIMOTO (YNSO Principal)
Oboe= KANAMI ARAKI(YNSO Principal on Trial)
Violin= SAYAKO KUSAKA (YNSO Special Guest Concertmaster)

Improvisation with M. Suzuki (Organ) and A. Böhlen (Recorder)
COUPERIN (arr. M. SUZUKI): Les Nations "La Piemontoise"
J. S. BACH: Brandenburg Concerto No. 2 in F major, BWV 1047
RAVEL: "Le Tombeau de Couperin" Suite
PROKOFIEV: Symphony No. 1 in D major, op. 25 "Classical"
Ticket Price

S ¥8,000

A ¥6,000

B ¥5,000

C ¥4,500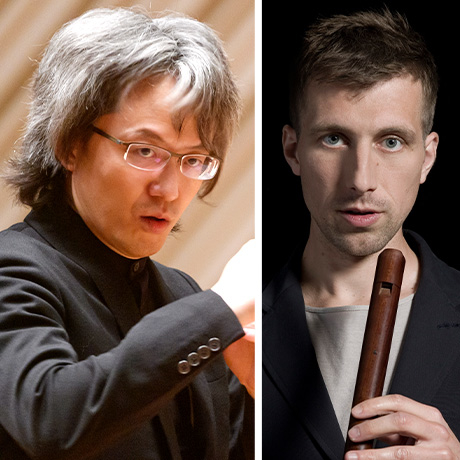 鈴木優人:©読響